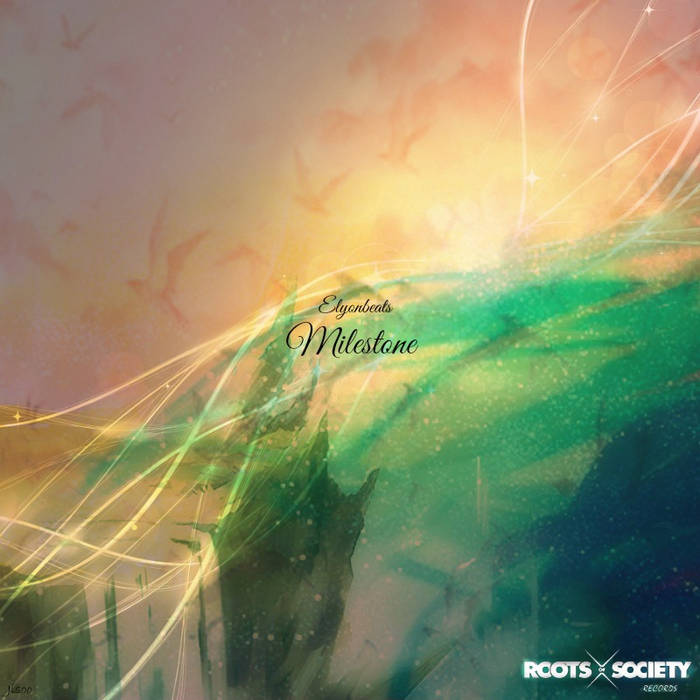 Roots of Society Records
, a name to remember. I did not check but I think all their releases are free-priced, and I do not remember at all how I discovered this one, maybe just browsing Bandcamp's catalog. If you want to, there are lots of ways to do it. Like googling "bandcamp name your price" and finding yourself suddenly ear to speaker with an incredible amount of sonic beauty. Not Sonic the Hedgehog. You know. Milestone is so otherworldly that I will let the extra terrestrial who made it speak for himself :
"Milestone is an EP created while looking back to my day 1 of beat making. It still feels so unreal to the fact that I came this far. Some of you may know, I am going on hiatus at the end of 2013. I do not know how long the hiatus will be, could be few weeks, months, or even years, but one thing for sure is that I will return. I want to end this year with one final release and say a short little good bye to all my fans who have been showing me so much love and support.
To all my fans, old and new, I want to tell you all, thank you so much for everything and I truly wish every one of you a happy and a wonderful new year. I will still be on facebook and many other social networking sites, so feel free to shoot me a message saying "hello" or what not.
I hope you will enjoy this EP. All the beats you'll here in this EP are original compositions written by, and created by me. As always, would greatly appreciate it if you would share it around and spread the news. It was a fun ride, I will see you all very soon, until then..."
He hopes you will enjoy it. I know you will. Do not hesitate to give a little something to show your appreciation of such tremendous work done for the beauty of art. It's never lost.